Demystifying M&A
February Deal of the Month: OakNorth raises $440 million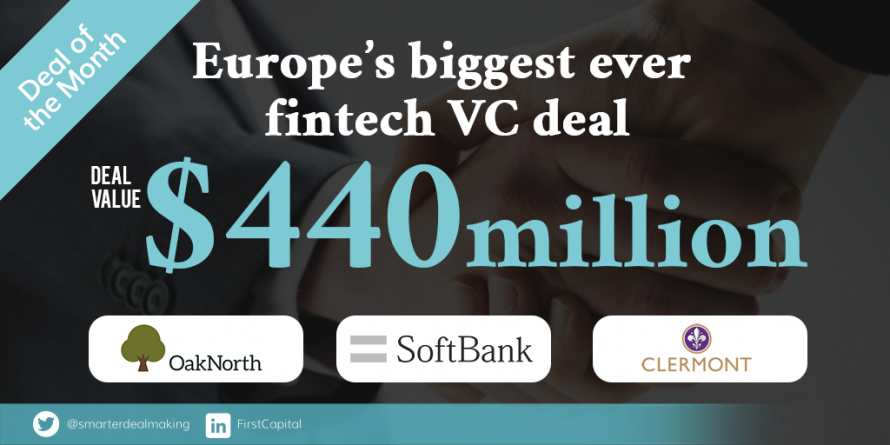 In February, OakNorth raised $440m from Softbank and the Clermont Group, at a valuation of $2.8bn. This is an impressive deal from OakNorth that cements their credentials as one of the leading fintech companies in Europe, and is only the third deal that Softbank has done in Europe to date (after ARM and Improbable).
Good news for Fintech in Europe
To date OakNorth has raised approximately $850m, which is a substantial sum of money, and gives them the resources to scale and build a global winner.
Not very many years ago, it would have been almost inconceivable for a European start-up to raise this sort of money. However European fintech is generating real momentum, building on high profile success stories such as Adyen (IPO in 2018 and now worth $19bn) and iZettle (acquired by PayPal for $2.2bn in 2018). Significant sums are being raised, in particular for challenger banks such as Starling Bank, Atom Bank, Monzo, N26 and others, while other fintech start-ups raising hundreds of millions of dollars in recent years include Transferwise, Kreditech, Klarna and WorldRemit.
The message for founders from this transaction is that if you have the platform, and a vision to scale internationally, the funding is available in Europe. London in particular is developing a strong international reputation for fintech, with its expertise and position as a global financial market, and we expect to see more success stories such as OakNorth emerge.